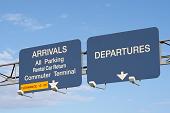 Sterling Rose Transportation offers airport departure and arrival service at all Southern California airports. We will track your flight to make sure we are there for you when you arrive. Choose from curbside pickup to get you on your way quickly, or "meet and greet" service (available for a nominal charge) where your chauffeur will meet you in baggage claim and assist with your luggage. Let us take the hassle out of airport parking and dealing with shuttles to and from parking lots. You will be on your way in minutes, and after returning home from a long flight, isn't that what your really want.


With our nationwide affiliate network, we can arrange for the same level of service you have come to expect from Sterling Rose. Why roll the dice in a strange city with transportation choice? One call, one bill. We will get you there and back. With our online reservation system, you can enter your reservation whenever you choose.
In addition to airports, our same service is available to cruise passengers as well.
For those of you who travel frequently, please visit this web site for detailed information about many of the airlines and their respective equipment.